Welcome to All American Print & Copy Center
All American Print & Copy Center offers a full range of printing and copying services conveniently located on Route 35 south in Middletown. The passion we have for our work enables us to take ownership of our clients' projects and we constantly strive to deliver the highest-quality products possible. At All American Print & Copy Center quality printing, dependable service and competitive pricing are the All American way.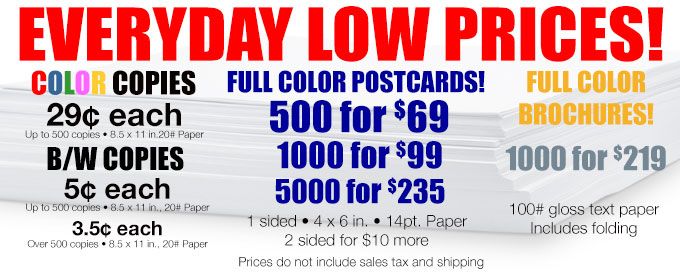 Hot Off The Press
Your business will go far by staying relatable and posting often, as well as teaming up with local businesses and hosting contests.
In this digital world, remember that you can make connections from, well, virtually anywhere! Expand your reach and discover the new opportunities and endless possibilities that come your way.